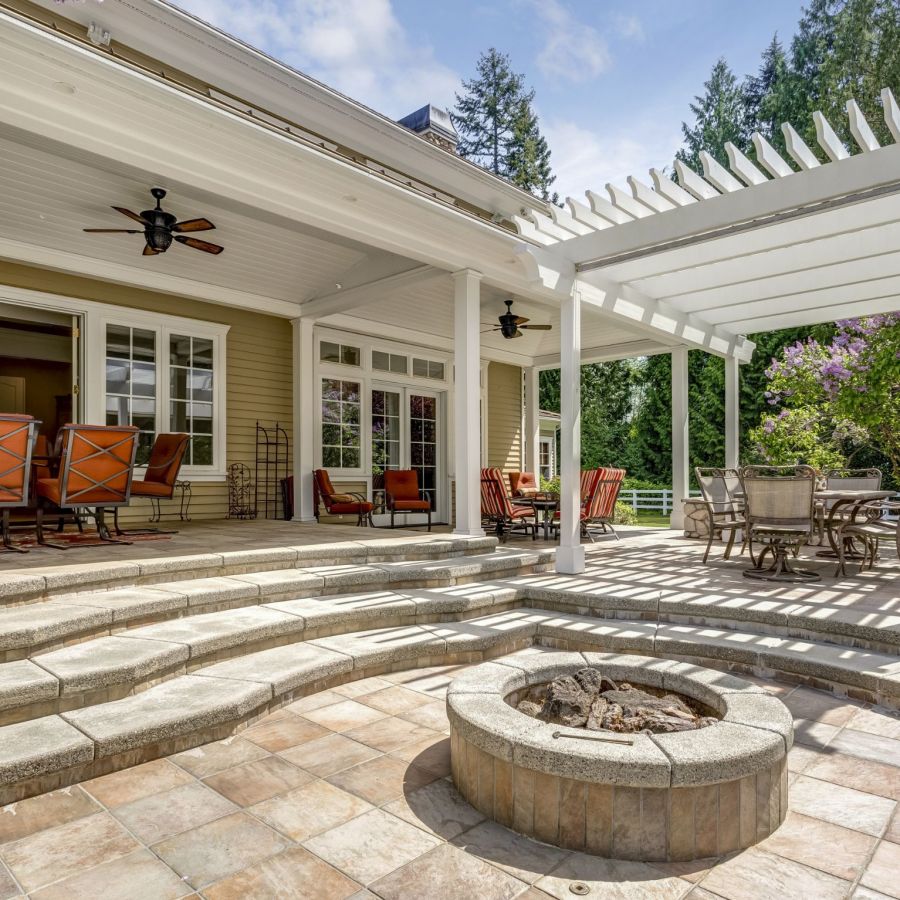 Custom Fire Pits
Fireplace or fire pit, because we all know one day it's 80 degrees and the next day it's 55 degrees. Having a unique fire feature gives you the ability to utilize your outdoor living area no matter the weather conditions.

Things to Consider
When deciding to have an outside fireplace whether it's a modern style fireplace or a classic wooden fire pit. Consider these:

The ability to extend summer further into the year, or to get outside earlier in the spring. After all, just because those cooler temperatures begin to show up, it doesn't have mean evenings outside in the back yard is over.
They add a unique architectural element to your yard.

Typically, one does not just add a fireplace; there is often a patio or partially enclosed room that provides more entertainment space. Often, people will have televisions, stereo systems, and other elements included which make the outside brick fireplace area the favorite place to play.

For most areas, outdoor fireplaces the only way to have an outside fire on your property. This is especially true if you live within the city limits where you cannot have an outdoor fire unless it is enclosed or contained.

A fireplace does a good job of blocking any winds, and on a more personal level, will also provide added privacy. The amount of privacy will vary based on the size of your outside stone fireplace.

You have several choices as a heat source - from real wood to gas logs, fireplace inserts and others, you can choose the heat feature that meets your needs.

Design - We create a design that fits into the topography of your home and blends with its architectural style.