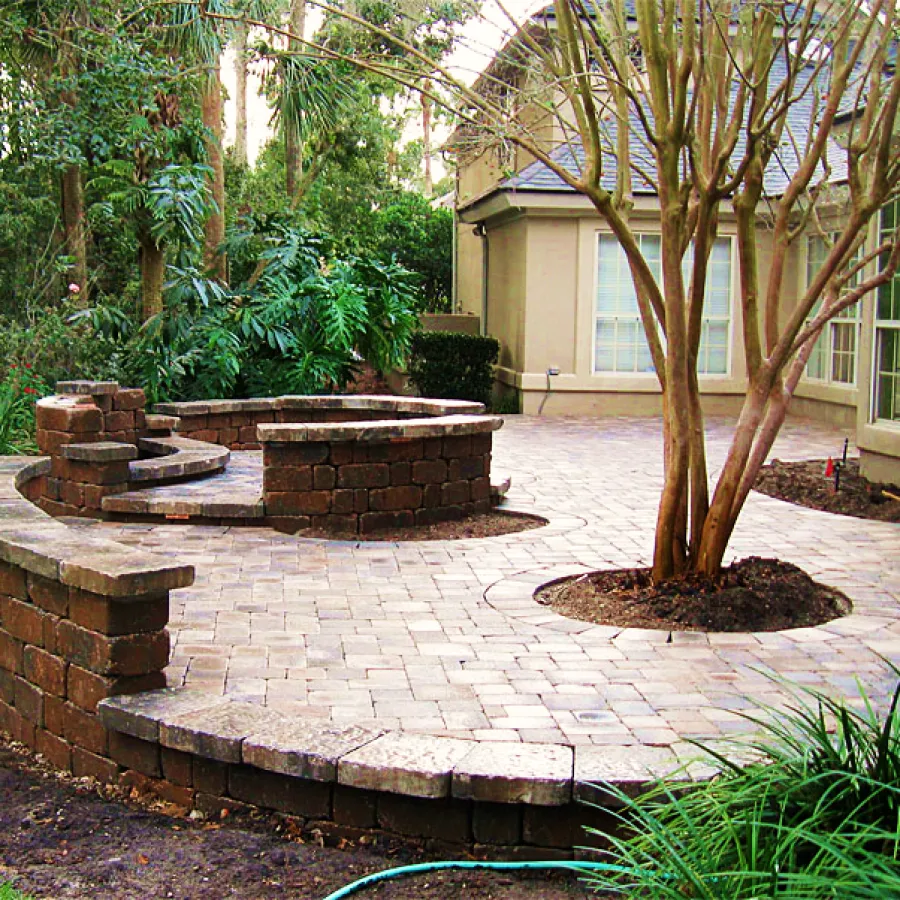 Let Us Make Your Outdoor Space Perfect
If you are looking for a different approach to landscaping than hardscape's are the answer. The hardscapes approach means using materials such as rocks, concrete, walls, bluestone, and pavers to create a beautiful and functional outdoor area. Yes, one still includes elements such as strategically placed shade trees, flower gardens or even a fountain or other water, but some of the main focal points are the "hard" features.
Typically, hardscaping is used to provide good drainage and to minimize wherever runoff or even direct runoff so that it benefits other areas of the landscape. Hardscapes are often recommended for areas where one is having trouble growing grass or plants due to poor soil composition or in an area where the ground stays wet longer than it should.
Benefits of Hardscapes
A great hardscape design adds texture and depth to your property. Contrasting the softer greenery, they can create a unique, minimal maintenance space for you and your visitors to enjoy. Hardscapes are great for making your property more accessible with pathways and steps. They can also give you more privacy with a retaining wall or courtyard wall.
When done correctly, some hardscapes can prevent the process of erosion, keeping your space lively longer.
Adding a simple patio for seating can turn an entire property around. Our knowledgeable team can provide you with the best materials and design for your space. Trust us with your next outdoor project!
Types of Hardscapes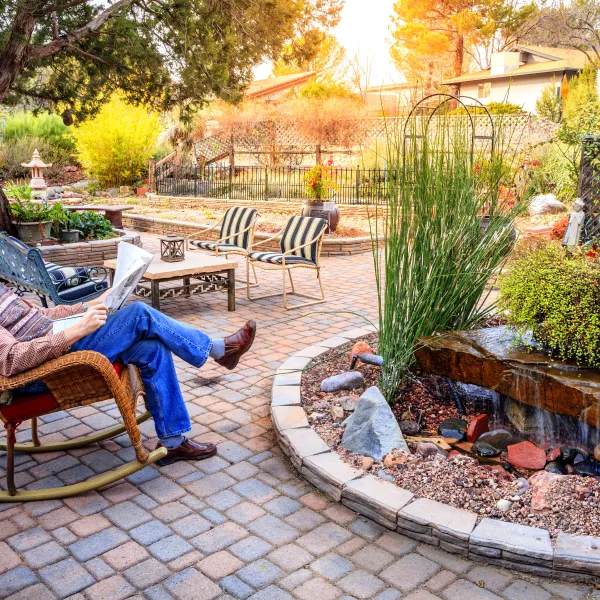 Water Features
Our Logos