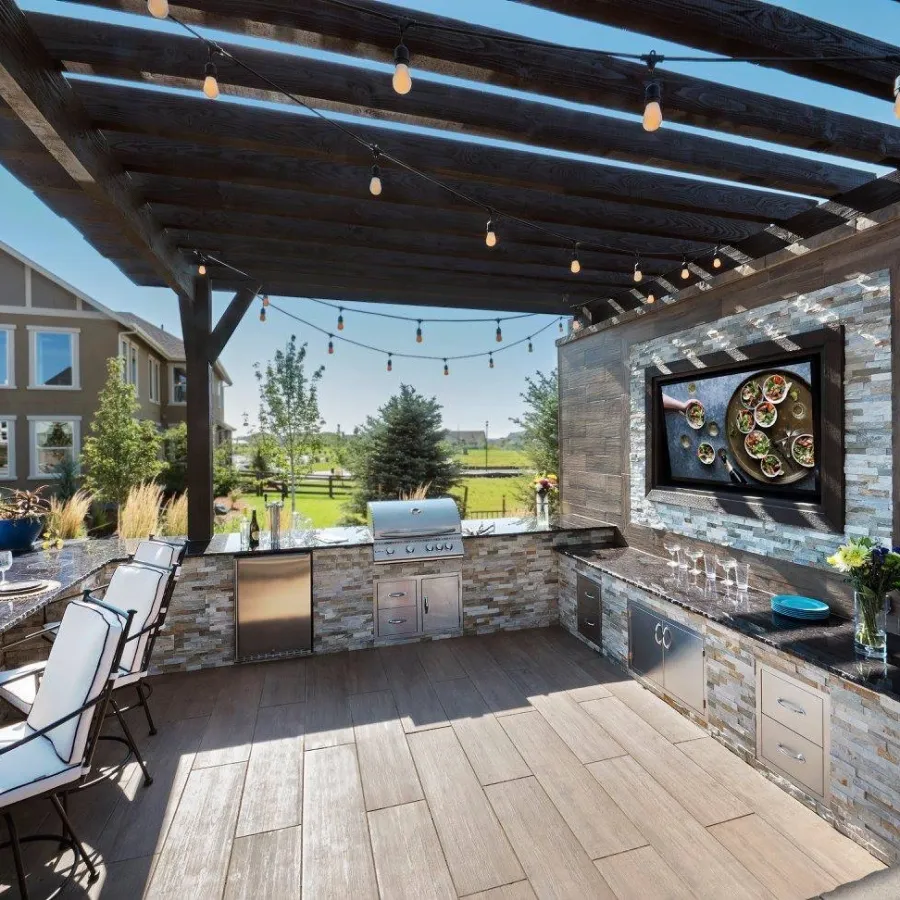 Outdoor Kitchen Masterpieces
The kitchen is often the centerpiece of the home, and it has become a showcase for brilliant design. We believe the same can be done with outdoor kitchens. By taking the modern kitchen outdoors, you can transform your outdoor entertainment area to the comforts of your home while achieving resort-style living.

Ideal Landscape Solutions specializing in hardscape construction. Our team will design and construct your Outdoor Kitchen masterpiece. We work with each client to listen to their needs and wants during the design stages and throughout the installation. This would include which appliance items as well as grill and smoker options. Another key component for your Outdoor Kitchen is the low voltage lighting. The lighting will accentuate the key features at night. The lighting can be added into the low voltage lighting system installed within the landscape. Our kitchens are normally are constructed with applications under a full roof, partial roof or pergola. This provides the cooking options during all weather conditions and take a cool down from the sun. Ideal's design specialist creates every outdoor kitchen to be unique and always built with the highest standards.
Getting the details of your outdoor kitchen right is just as important as getting them right inside your home. Call for a consultation today!

Contact Us