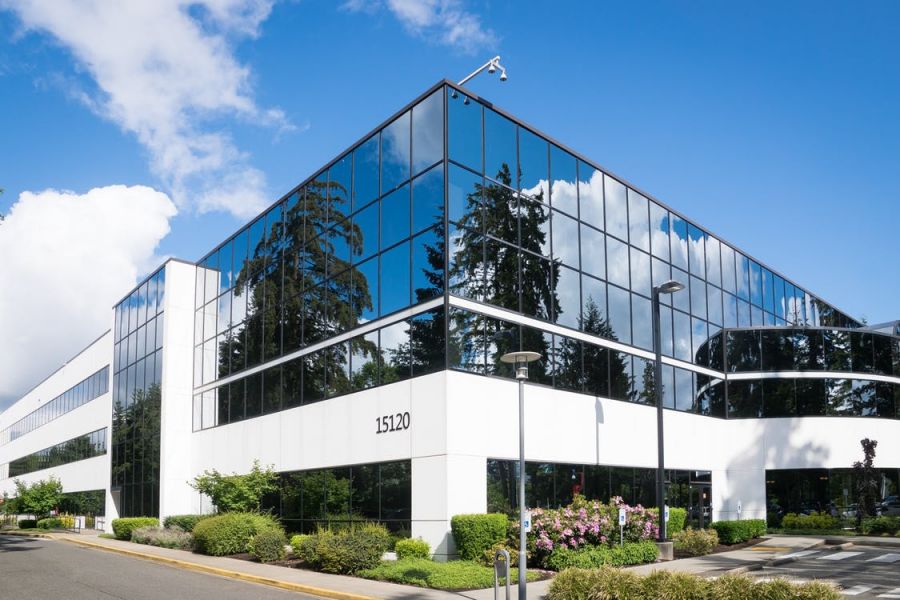 We Specialize in Commercial Properties
Our approach to landscape management is simple; proactive, not reactive. We focus on saving our clients time by eliminating many of the common hassles and headaches that are associated with property management. Our goal is to provide you a worry-free experience.
Our team and resources are the best in the business. We conduct bi-weekly safety meetings with all field personnel, employ licensed chemical applicators and irrigation technicians and we use only new or updated equipment with the highest rating in the industry.

Commercial Landscape Installation
No matter the client, project or property size, Ideal Landscape Solutions LLC Services and builds beautiful and worry-free landscapes, with a customer experience to match. Ideal is proud to say "We create accurate landscape solutions" and that has been and remains our driving goal.
Ideal Landscape Solutions partner with owners, architects, and general contractors to ensure a finished product that is delivered on time and on budget. We have experience with Heavy Industrial, Office Park Developments, Commercial Retail, Medical and Multi-Family, Subdivision Entrances and much more.
At Ideal Landscape Solutions, we understand that no two landscaping projects are alike in any way shape or form. Our team of landscaping designers will work closely with you to determine your exact landscape installation needs and desires. We will meet your landscape priorities and work with you to stay within your budget.
Ideal Landscape Solutions understands that there are literally hundreds of factors that need to be considered when planning your landscape installation project. So often we get asked " How much landscaping can I expect for my budget?" With all various factors that need to be considered, it's important to take the time to sit with one of our landscape design professionals who will be able to take your project from idea to success.