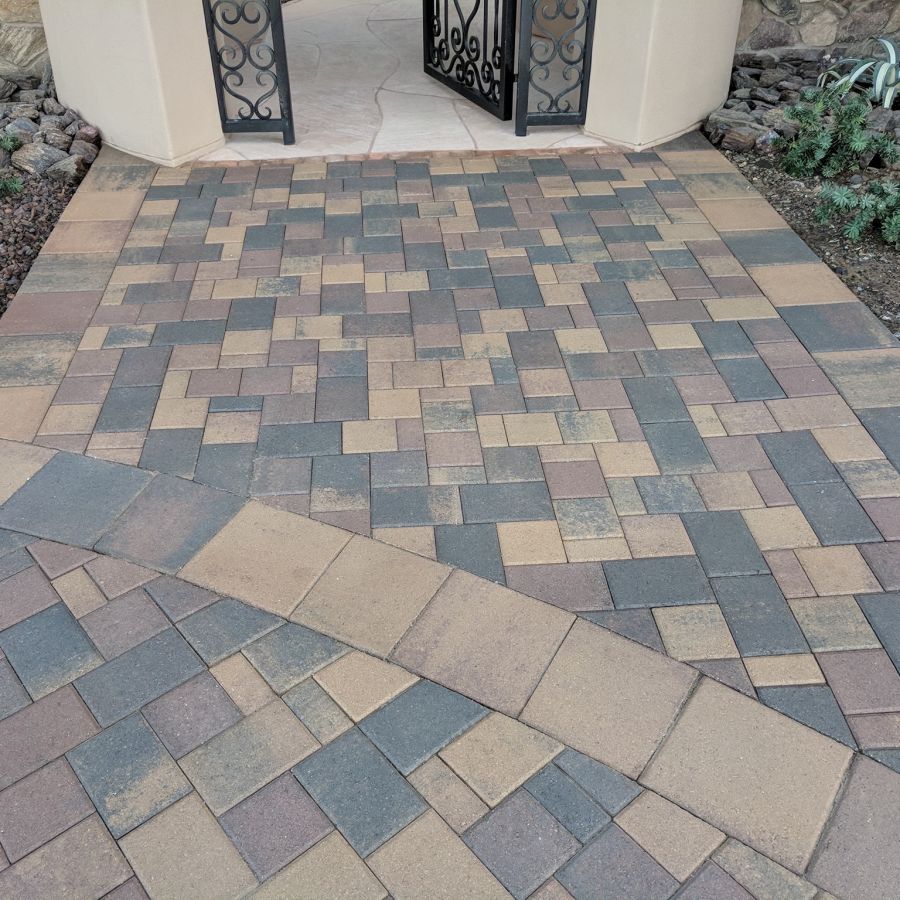 Aesthetically Pleasing & Durable
Pavers are a great choice for driveways, patios and pool deck's for both their aesthetic appeal as well as their long-term durability. When incorporated with outdoor living areas pavers are of the top options based on design and durability. When installed properly, concrete pavers last longer than both concrete and asphalt driveway, especially in cold weather environments that are subject to many freeze/that cycles. Coming in a variety of colors and sizes, our certified paver installation team can create and install a beautiful driveway that enhances the beauty of your home will stand the test of time and the elements. Call us today to get a quote on a beautiful new driveway.

Paver Driveways
If your property is in need of a driveway either from new construction and or replacement, you can go wrong with a paver driveway. Also, paver inserts at the entry of your driveway adjoining the roadway is another way to add a facelift to your drive. We also have amazing circle kits that can be installed in driveway applications. Paver driveway applications create its own design statement while maintaining the support and stability. Our paver driveway applications are fitting for commercial and residential applications. Ideal Landscape Solutions has been creating inspiring paver applications construction, functional use, and durability.

Ideal Landscape Solutions installs Tremron Pavers, Belgard Pavers and Pavestone Pavers. There are many unique styles and patterns to choose from. Ask your salesperson for a catalog or come by our showroom at 3819 Holly Springs Parkway, Canton Georgia to discuss which paver option would be best for your application.