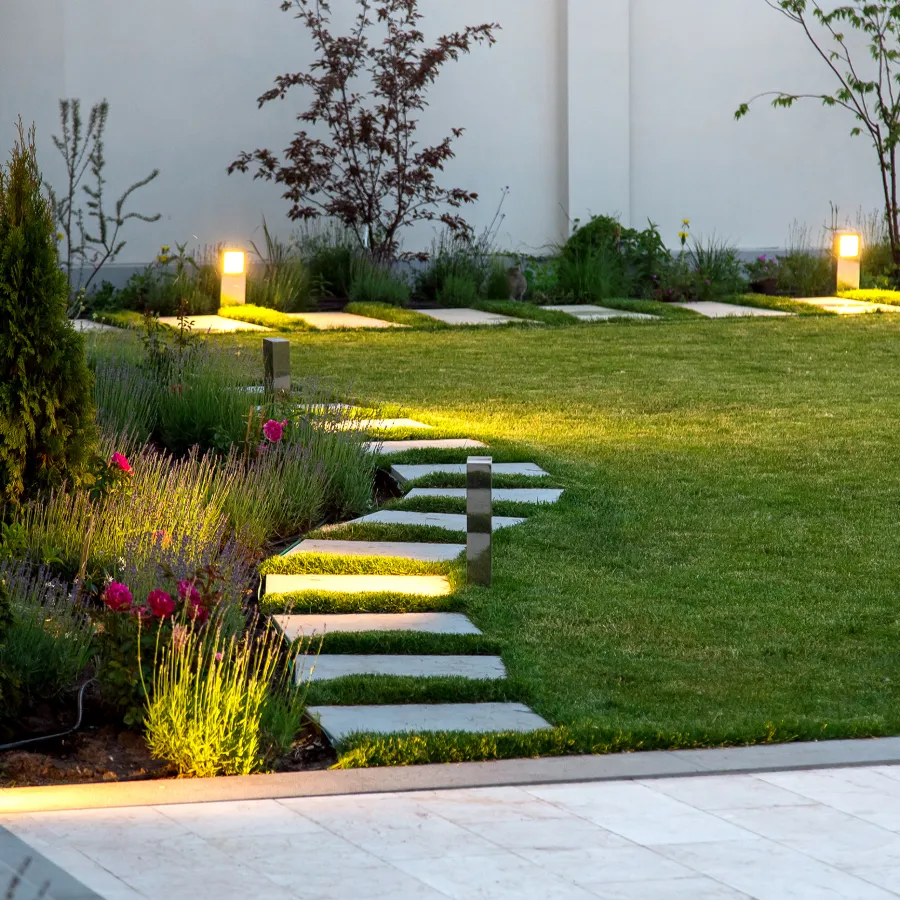 Lighting the Way
When it comes to your number one investment and your safety Landscape Lighting should be a key item to consider. Our design team will discuss your outdoor lighting options for your commercial or residential project. The landscape lighting field has really integrated over the last decade making the LED bulbs and its efficiency very effective. Ideal's lighting consultant will discuss which application is best fitting for your application. Landscape lighting applications but are not limited to the following items:
Garden Lighting, Architectural Lighting, Path Lighting, Outdoor Living Spaces, Under Water-Water Fall Lighting, Led & Smart Lighting, Access & Security and unique spaces.
Call today to discuss your lighting needs!

Contact Us